How to get the cheapest coffee service
What are office coffee services, and how can they be used to improve the environment of your company? First, let's start with the benefits of a coffee service. Not only are they a convenient way to provide fresh coffee to your employees, but it seems that choosing the right service can also improve employee productivity.
Coffee service prices
In a 2009 survey from the University of Bielefeld, it showed that an improved coffee break environment with specialty beverages encouraged communication and relaxation in the workplace. Basically, when employees are happy in their downtime and satisfied in their coffee breaks, their work time becomes even more productive as a result. Below is an overview of what you can get with an office coffee service plan, and who you can order from.
Coffee beans & coffee machines
Office coffee services are provided by coffee service companies. Each service company will offer diverse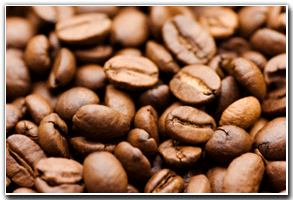 packages available for either vending or delivery. Depending upon the size of your office, such popular brands as Starbucks, Seattle's Best, Alterra Coffee Roasters, Green Mountain Coffee Roasters, Timothy's Coffee, Dunkin' Donuts, Cory Coffee, and Global Blends Coffee may be available for delivery.
For small or home offices, coffee suppliers will often offer single cup brewing with breakroom supply delivery as the top option. The most popular single cup brewing system on the market is the Keurig OfficePRO, designed for small offices of less than 20 employees.
The Keurig OfficePRO is intended to be used with K Cups, which are individual coffee pods that come in a variety of flavors and roasts. The flavored coffee pods are inserted individually into the Keurig brewer, where they are punctured and brewed with hot water to make a single, fresh cup of coffee in moments. This is the ideal brewing system for a smaller office environment to prevent a large pot from going to waste.
Who offers office coffee services?
The following are a few well-known companies that specialize in office coffee services. With these companies, you can sign up for a coffee delivery service or coffee service with a machine (which can be purchased, leased, or may even come free with your plan).
ARAMARK: Offers a diverse selection of top coffee brands for delivery and vending. Their brew systems range from small, single cup brewing with the Keurig to multi-pot Curtis brew systems for large company usage.
Standard Coffee Service: Standard Coffee provides small and large office coffee service solutions. Standard offers premium water filtration for a fresher coffee taste, and their service options range from single cup brewing for small offices to traditional batch brewing for larger companies.
Canteen: Canteen offers a wide range of brands in their coffee service, including Starbucks, Dunkin' Donuts, Peet's, and Lavazza. Their brewing options range from small single cup brewers to air pot or glass pot brewers intended for larger offices.
Filter Fresh: Filter Fresh offers brew solutions for small, medium, and large offices with brands like Van Houtte, Starbucks, Wolfgang Puck, Flavia, and more. Brewing options range from small, single cup Keurig brewers to larger latte vending machines.
Next: Get prices on a coffee service
What are others paying for their coffee service?
"Keurig single cup coffee maker and a water filtration system – $50 per month."
– Arlington, VA
"The service included both coffee and water services. The water cooler rental is $34/month, and coffee maker rental was free. We're paying about $0.50 per cup of coffee, including condiments."
– Billerica, MA
"Leasing a coffee vending machine."
– Belvidere, NJ
"Free brewer with coffee purchase. Approx. $32 for 1 box of 42 ct coffee. $20 per month water dispenser"
– Fremont, CA
"We chose the Kuerig machine and it cost $100.00 a month for each machine. We recieved approximately 7 boxes of pods along with creamers, sugar, stirrers and sugar substitute for that price."
– Decatur, GA
"Hot/cold water cooler and coffee service equipment lease for $24.95 per month; one-year lease. Coffee to be invoiced separately"
– Boynton Beach, FL
"K-Cups coffee, 24 count in a box for $10.80, K-Cups tea also 24 count in a box for $10.80, K-Cup hot cocoa, 24 count in a box for $13.20, 1000 cups cost $86.25, water filter was $35.00."
– Orlando, FL
"100% Columbian coffee 40/2 for $29.40."
– Kent, OH
"Only paid for products and the prices are less than I can buy retail."
– McAllen, TX
"Minimum $200 of coffee per month; we got the Flavia coffee system."
– Augusta, GA